About Us
Welcome to 4fish.co.uk
A new service operating from Lowestoft, A new standard for quality Fish.
We are aiming for the highest quality and the best value and we have built a new infrastructure to help achieve it.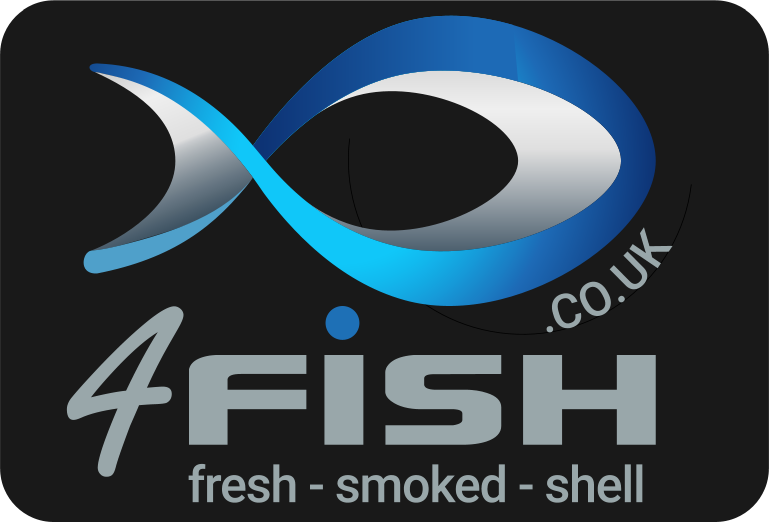 Much of our fish is landed daily at East coast ports, we cut, prepare, pack and label in Lowestoft before delivering across the Eastern Region. We operate a shop and mobile vans covering more than 200 towns and villages across Norfolk, Suffolk and Essex. Our philosophy is simple, we will do our best to get you the best Fresh, Smoked, and Shell fish available with a choice of how and where you get it.
You can "Visit a Van". Simply choose your product and have it cut and packed right there, or "Click & Collect". Just select your products on the website, specifiy the size and quantity and we will cut and pack it for you to collect from a van or shop. You can "Order Online" and we will deliver it in one of our refrigerated vans, or even "Send to a Friend" simply order online and tell us where and when you want it shipped, so you can ship a few Kippers to a friend for their birthday, or a handsome hamper for a special event.
We run our own Heritage Smokehouse on the East Coast where fish has been smoked for 150 years, we use local seasoned Oak to pack the flavour in, how's that for sustainability? Our Vans can be found at great locations across the region, so you can grab a coffee, buy local produce, shop for garden gnomes and pick up some of the best fish around all with plenty of parking, no rushing or fighting in the supermarket isles for pre-packed fish.
We work in partnership with the best boats and fish processors so have regular, seasonal and special fish on offer all through the year. We do our best to supply sustainable products,so you know where the products come from and we work with an East Coast family business to offer breaded frozen meals. We have a range of sauces and spices to make life more interesting and always have recipie ideas available.
We believe that local food is good not just because it supports local business, but because we have outstanding quality seafood in this region from Cromer crabs, to Brancaster mussels, Colchester oysters, Lowestoft herring and Lincolnshire trout. Even our Fresh and smoked Salmon is now sourced in the UK from farms that are committed to fish welfare and quality.